About the S&S Restaurant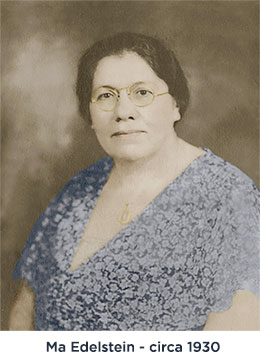 Four generations ago, our great grandmother would welcome her customers in Yiddish: "Es and es." A very maternal expression for eat and eat. Ma Edelstein's special saying inspired the name for today's S&S Restaurant. Over the years we've changed, but great food and great value are still the order of the day. The Mitchell-Wheeler family welcomes you to the S&S Restaurant to enjoy what's new - and what's old.
General Information
Restaurant Hours:
Monday through Friday   11:00 am to 7:00 pm
Saturday and Sunday    10:00 am to 7:00 pm
Click here for information on Directions & Parking.
Accepted Payment:
Cash and major credit cards
General Services:
Large parties can be accommodated,
Full bar, Handicap access, Gift certificates,
Reservations are accepted for large parties.
Function Room:
The S&S Inman Room is available for receptions, business luncheons and other functions.
Delicatessen:
Featuring quality meats, imported cheeses and fresh breads.